Please visit my new website at: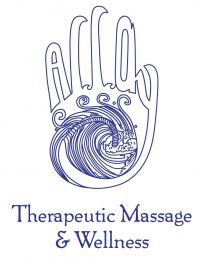 I am Stephanie Kurtz, licensed massage therapist, owner of Allay Therapeutic Massage & Wellness. The purpose of my practice is to provide compassionate, skilled, professional care & education in our community. The name "ALLAY" was chosen for it's definition: to calm, soothe, comfort. All of which are goals in the dynamic treatment plans we create together as a team.
I am located next to the Family Hair Design on Mill Road (Rte 97) in Bellville (see map on 'contact me' page).
There are an extensive amount of benefits that can be derived from therapeutic massage including:
Reduced stress
Improved circulation
Decreased recovery time
Pain alleviation
Skin moisture balance
Improved sleep
Decreased nervousness/anxiety
CALL TODAY!
(877) 853-0379
Licensed by the Ohio State Medical Board

Nationally Certified in Therapeutic Massage & Bodywork (NCTMB)

ACE Certified Personal Trainer

Member American Massage Therapy Association (AMTA) since 2009
Some of the techniques I use in my practice are:
CLINICAL MASSAGE
to reduce pain and dysfunction
3-D HOT STONE MASSAGE
for warm, deep relaxation
LEARN TO MASSAGE YOUR NEWBORN
for better sleep & improved digestion
PERSONAL TRAINING
to improve function in daily activity
REIKI
to restore balance gently
SPORTS MASSAGE
to reduce soreness & prevent repetive use injury
Each session is centered around your individual needs.
**There are some conditions in which massage should not administered, or should only be used as part of a treatment plan with a physician's approval/referral. Please call to discuss any concerns you may have regarding your specific condition and the affects of massage before scheduling your massage.
Promoting Mental, Physical, & Emotional Wellness